Executive Champions' Workshop
Aug 14 - 17, 2018
Stowe, VT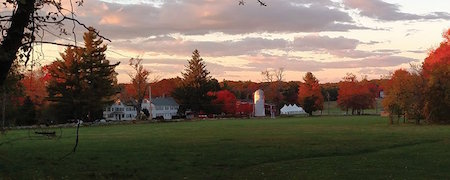 Foundations For Leadership
September 5 - 7, 2018
Ashland, MA
Our Guiding Principles
SoL North America allows people to come together to share their experiences and improve both their lives and their worlds. There are core principles of organizational learning that resonate with people around the world. Connect with SoL North America and learn how you can effect change.
Success Stories
SoL North America has coached and trained thousands of individuals to use organizational learning tools to transform their businesses and achieve, often unprecedented, business results.

Learn More

Working and learning in collaboration is exponentially more powerful than working in isolation.
We harness the energy of people around the power of organizational learning by connecting passionate individuals to a like-minded community that grows, discovers, and learns together.
SoL North America's programs help participants better understand themselves as leaders, discover their organization's core value, and further explore the concepts of organizational learning
Consulting
Our community includes many of the most respected and experienced practitioners in the world. With their support and wisdom, your team, organization, or business can apply the tools and principles of organizational learning to reach its aspirations.
Coaching
SoL North America has evolved a unique approach to coaching that emphasizes the relationship between our clients and the wider systems within which they are a part. Our coaching relationships lead to deep learning and tangible results.
Speakers Bureau
The SoL North America Speakers' Bureau represents a curated group of dynamic, informed and credible keynote speakers who can motivate, educate and engage your audience.
Workshops
Facilitated by world-renowned authorities on the five disciplines of organizational learning, our workshops result in both personal transformation and enhanced business results. Special learning communities are formed over the course of these programs.
Convening
For twenty years we have created containers for essential dialogue. We serve as a bridge that connects our community in ways that allow for empathic listening, collaboration, and generative growth. In 2017, we are excited to build on this rich history and renew our efforts, both through the use of social media and in-person events, to engage with the SoL North America community.