Seascape Beach Resort on Monterey Bay
Aptos, California, USA
Facilitated by Peter Senge, Robert Hanig and Mette Boell
Offered by the Systems Leadership Institute
The overall aim of Foundations for Systems Leadership is to advance systems leadership in preK-12 education – leaders who foster collaboration for systemic change. We believe such leadership is one key in an era of profound changes needed for schools to become truly relevant for today's students and society. Transforming systems is, ultimately, about transforming relationships among the people and institutions that shape how those systems function. This has never been more important in education – such as in California's Local Control Funding Formula, which requires school districts to reach out and build multi-stakeholder partnerships in ways never required in the past. This program will enable you to start building a foundation in your own understanding and capacity with tools and frameworks to see the system you operate in more clearly and to be more effective in fostering collaborative change efforts.
Program Overview
In the era of Local Control Funding Formula, becoming a systems thinker is now an essential skill for collaboration and coordination in working in a complex systems such as education. Foundations for Systems Leadership will provide you with the tools and frameworks to see the system you operate in more clearly and be more effective leveraging resources and investing in collaborative systems change efforts.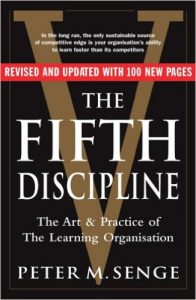 The program will be co-facilitated by Peter Senge, SoL's Founding Chair and Senior Lecturer at MIT, and Robert Hanig, SoL Senior Consultant and Managing Director of RLH Consulting, and Dr. Mette Boell of The Garrison Collaborative for Integrative Learning. It is based on the leadership development process originally described in The Fifth Discipline. The program delves deeply into both the personal and collective aspects of leadership. Special attention is given to the domains of personal mastery, mental models, systems thinking and fostering more productive conversations around the complex issues that education leaders must regularly face. Through the interplay of personal and interpersonal work, you'll come to see how systems leadership is ultimately about the capacity of a human community to shape its future and to bring forth realities aligned with people's deepest aspirations – and to discover your own abilities to contribute as such a leader, both within your organization and in your personal life.
Learning Objectives
Specific learning objectives for the participants include:
Understand how underlying systemic structures shape behavior and how to recognize and work together to shift those structures;
Clarify your personal vision and expand your capacity to make strategic choices shaped by that vision;
Be more able to nurture a common sense of purpose and shared commitment;
Help yourself and others explore underlying beliefs and assumptions and their impact;
Better enable conversations that promote learning and collaboration; and
Practice with a variety of learning tools and processes that you can take back to develop shared practices within your organization.
Format
The style of the workshop is very hands-on and exploratory, and you will use a variety of your own practical change challenge to focus the capacity building. We invite you to participate and come as teams. Although the focus is personal capacity building and not team problem solving, the workshop lays a foundation for developing better learning teams through the shared experience of working together with common tools and building a shared language and understanding for leading deep systems change. Participants in the workshop will come from a variety of school districts and organizations that work with districts. We will be happy to confer with you regarding what might make a good workshop team. The key ingredients are genuine openness to the sort of deep developmental work the workshop enables and one's role in addressing important practical challenges in your organization. Again, we are happy to confer with you regarding suitable challenges to focus on – the main criteria are that the challenge is real, on people's minds, and will require both external (e.g., roles, rules, formal procedures and systems) and internal (mental models) change. Commencing after the workshop for those who opt in will be a series of one-on-one coaching sessions to support the translation of the tools and approaches back into your work setting. The coaching, which has proven very useful for our participants last year and for our overall research, has a separate fee. To commence this action research, there will be some reflective questions we will ask you to ponder in advance of the workshop, and in the workshop the participants will co-design how they can support one another working on their systemic change challenges going forward. Over the coming years we hope to significantly advance practical know-how in fostering collaborative networks of system leaders who can shepherd our education system through the complex disruptive changes that lay ahead.
Guest Speakers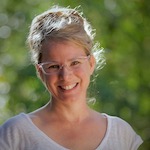 Michelle Francois
Michelle Francois leads the Compassionate Systems work at the National Center for Youth Law which includes FosterEd, an initiative in 4 states to help young people who come into contact with public systems to graduate high school with a wide array of possibilities for their future. Prior to coming to NCYL, she served as the Associate Director of Child Welfare with the Stuart Foundation, where she led a major initiative to improve education outcomes for foster youth across California. Her life's work has been focused on helping young people realize the vastness of their potential and supporting systems change efforts that put the needs of youth at the center of policies and practices. Francois Traiman's life and work experience span a broad spectrum: as an artist, stage director, community activist, strategic planner and program director – all the while as a passionate advocate for young people and families. Her superpower is finding out what is uniquely awesome about people, lives in San Francisco with her amazing husband, Cliff and step-son Theo and holds a Bachelor of Arts from Macalester College in Minnesota.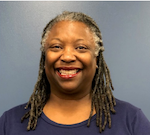 Allison Haynes
Allison Haynes is an Administrator of Pupil and Administrative Services at the Riverside County Office of Education. She has worked in the field of Education for more than 25 with experiences ranging from working with elementary, middle school, and high school students as a school counselor and/or a site administrator. Her background as a social worker formed her personal calling as protector of the wee ones and her commitment and love for children, youth, and young adults. Allison remains steadfast in removing barriers to learning via social emotional support; youth advocacy; and social equity. In recent years Allison has turned her efforts toward influencing those working directly with youth. Her easy manner and coaching style are well received. She is a sought after mentor leading the charge into uncharted waters to enact the next great idea for building leadership capacity that produces quality living for youth. Allison is a California girl who calls the Inland Empire home for the last 30 years.
Cost of Attendance
$3,500 per person (includes lodging, breakfast, lunch and a reception) with discounts for groups of four or more and partial scholarships based on need.
Optional three follow-on coaching sessions and embedded research: $1,500 per person.
Workshop Logistics
Start and End Times
The registration starts at 8:00 AM on the first day, October 29. The first two days of the course (October 29-30) are scheduled from 8:30 AM – 6:00PM; the last day (October 31) will end at around 5:00 PM . Please plan your travel accordingly. It is a requirement of registration that you plan to attend the entire program. If you have any questions or concerns about this requirement, please contact Miho Kito at mkito@solonline.org.
Location
Seascape Beach Resort on Monterey Bay, One Seascape Resort Drive, Aptos, CA 95003-5854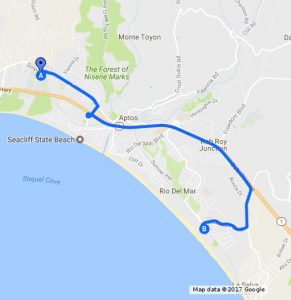 Transportation
Directions and maps are available here.
Terms and Conditions
All cancellations must be received in writing to mkito@solonline.org. A cancellation fee of $300 will be incurred for all cancellations received in writing before October 1. A cancellation fee of $1,400 will be incurred for cancellations between October 1 and October 13. NO refunds will be granted for cancellations received after October 13. You may arrange for a substitute participant at least two weeks before the program. Should SoL North America need to cancel the program, participants will receive a refund of their tuition, but no reimbursement for booked flights or other travel or program-related expenses.
Billing
An invoice will be sent separately once registration is complete.
Questions?
If you have any questions or concerns, please contact Miho Kito at mkito@solonline.org.