Boston, Massachusetts, USA
Facilitated by Amy C. Edmondson, Robert Hanig, Srini Pillay, Peter Senge & Thomas Sullivan
April 7-9, 2020
This intensive three-day executive leadership journey provides an opportunity for participants to explore, expand and integrate their individual and collective leadership capabilities. Using an 'Inside-Out' approach, our world-class faculty introduces powerful concepts, frameworks and tools in the areas of personal awareness and purpose, building high performance teams, fostering personal and collective resilience, thinking and acting systemically, and leading change. The program emphasizes the critical role leaders play in ensuring the existence of an innovative learning environment within their teams, networks and organizations.
Learning Objectives:
Increase Self-Awareness
Leading from within, building a strong sense of purpose and drive
Identify and account for personal development opportunities
Balance delivery, accountability and empathy for self and others
Model Collective Leadership Behaviors
Build greater capacity to collaborate in key partnerships and relationships
Enhance capacity to manage complex challenges through focus on collective leadership
Improve capacity for systemic leadership and moving through change
Commit to Organization-wide Initiatives
Recognize and evolve personal model of change and leadership
Build capacity for focused action in times of change in self and others
Develop the competencies necessary to change the status quo
Develop capacity for positive influence in key relationships
Clarify Your Vision for the Future
Establish or Refine Specific Goals and Outcomes
Give and Receive Coaching and Support
Consider and Commit to Your Legacy
Program Costs
Business: $5,390 per person
Non-Profit: $4,390 per person
(Prices include tuition, breakfasts, lunches, participant materials, and three signed gift books)
*Members of Global SoL Communities receive a 20% discount off tuition
Program Logistics
Start & End Times
Days 1 & 2 will run from 8:30AM until 6:00PM. Day 3 will run from 8:30AM until 5:00PM.
Please plan your travel accordingly. It is a condition of participation that you plan to attend the entire workshop.
Accommodations Terms
We have secured a block rate for rooms at $259 per night. All participants are responsible to make their own hotel reservations.
Location
The program will be held at the Battery Wharf Boston on the Boston Waterfront.
Cancellation and Substitution Policy
All cancellations must be received in writing. The amount paid minus a $300.00 processing fee will be refunded for all cancellations received in writing 6 weeks before the first day of the workshop. For international credit card users:  Currency fluctuations occur.  Refunds, if requested, will be made in USD at the exchange rate in effect at the time the refund is processed.  SoL North America will not be responsible for any loss incurred by card holder. NO refunds will be granted for cancellations received on or after this date. You may arrange for a substitute participant at least 2 weeks before the program. Should SoL North America need to cancel the program, participants will receive a refund of their tuition, but no reimbursement for booked flights or other travel or program-related expenses.
Billing
An invoice will be sent separately once registration is complete.
Questions?
If you have any questions or concerns, please contact Miho Kito at mkito@solonline.org.
Facilitators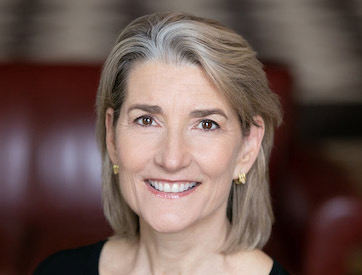 Amy C. Edmondson
Amy C. Edmondson is the Novartis Professor of Leadership and Management at the Harvard Business School, a chair established to support the study of human interactions that lead to the creation of successful enterprises that contribute to the betterment of society. Best known for her groundbreaking work on psychological safety in the workplace, Edmondson is the author of seven books and more than 75 articles and case studies.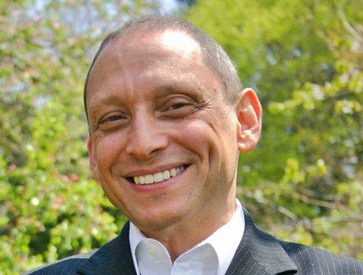 Robert Hanig
Robert Hanig is the President of the Society for Organizational Learning North America and a founding member of the Academy for Systems Change. He was formerly a Vice President at Arthur D. Little where he led the Global Leadership Practice. His recent work focuses on the design and delivery of integrated leadership development programs and associated senior team interventions for global institutions and organizations. He is currently a member of a cross disciplinary team working to combine elements of Systems Thinking, Collective Impact and Equity in the K-12 context at the community, city and regional levels. Mr. Hanig has been a leader and innovator in his field for over 30 years and is a recognized master practitioner in the areas of Organizational Learning, Systems Change and Personal Mastery.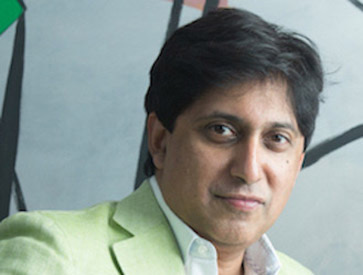 Srini Pillay
Dr. Srini Pillay works is the sciences, arts and technology. He is a Harvard-trained psychiatrist, brain imaging researcher and certified master executive coach who graduated at the top of his medical school class in South Africa, and as the most nationally awarded resident in his graduating year at McLean Hospital/Harvard Medical School.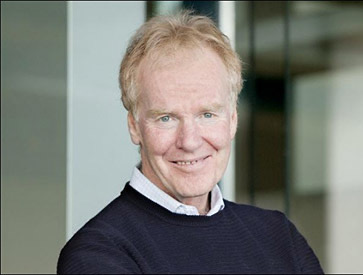 Peter Senge
Dr. Peter M. Senge is the founding chairperson of SoL and a senior lecturer at the Massachusetts Institute of Technology. Dr. Senge is the author of The Fifth Discipline: the Art and Practice of the Learning Organization and The Necessary Revolution: How Individuals and Organizations are Working Together to Create a Sustainable World.He has lectured extensively throughout the world, translating the abstract ideas of systems theory into tools for better understanding of economic and organizational change.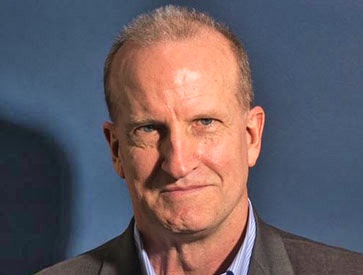 Thomas Sullivan
Thomas Sullivan has spent 20 years as a consultant, facilitator, coach and lecturer on designing, leading and implementing personal and organization change efforts in distinct settings across the globe. In addition to his membership and consulting association with SoL North America, Thomas currently holds the position of Discipline Lead for Leadership Development with Hult International Business School where he also is a Leadership Development coach for MBA students.