M.I.T.
Cambridge, Massachusetts, USA
Facilitated by Peter Senge and Mette Boell
January 22-24, 2020
Offered by the MIT JWEL & the Center for Systems Awareness
This hands-on workshop is an introduction to the tools and approaches that have been developed for implementing what we call a "compassionate systems" framework. These tools are being used at both the level of classroom innovations and collective leadership in shaping a more generative school culture. In addition to introducing some of the tools in use, we will share examples from the IB prototypes with the aim that participants can begin working together on similar prototypes in their own school and classroom settings. To support this, we recommend people come in teams where they can support one another moving forward.
Program Overview
Young people throughout different cultures and circumstances are confronted with the complex contradictions of the interconnected, interdependent systems in our world (e.g. climate change, human migration, terrorism, substance use, etc.). An essential question for the future of education is how do we help students to reflect on, deeply understand and respond mindfully and compassionately rather than just feeling overwhelmed by the complexity of these systems. With the growing interest in education in social and emotional learning (SEL) and mindfulness today, we feel it is especially timely to show how these can combine with skills in understanding systems and complexity to establish a cognitive and affective foundation for global citizenship and what the IB network calls "International Mindedness."
For over a year, this has been in focus for a diverse group of educators and researchers from the IB, MIT and Penn State University, and a series of prototypes across the K-12 spectrum have been started in 10 different countries (including European, African, Asian and North American sites) in 2017. These involve new models of thinking and teaching that combine contemplative SEL, systems thinking and compassion and help teachers and students to apply these skills to important issues in the reality.
Three Essential Components
The workshop will be organized around three essential components from a curricular standpoint:
Developing the skillsets of a systems thinker, through using a variety of systems thinking tools and practices:  seeing deeper systemic structures underlying surface events, and how mental models and "artifacts" shape those structures.

But, even for skillful systems thinkers, complex issues can easily be seen as something outside of ourselves, or something we understand

intellectually

but not emotionally. "Systems sensing" skills help to "sense into" the multiple experienced realities in any complex setting.

Over time, these skills can combine to nurture a compassionate stance. One foundation lies in understanding the structural sources of problems that go beyond individual actors. In that sense, systemic understanding is beyond blame. Another lies in staying "next to that other" and feeling with them how they feel yet with less internalization of the other's emotional state than can occur with empathy alone (and the consequent feelings of being overwhelmed or "emotionally high-jacked") and yet also holding an intention for others' well-being – which is why compassion is seen in many developmental traditions as a cultivated, refined state of being.
In this framework and training, we conceptualize compassion as an essentially systemic property of mind: to cultivate compassion is to be able to appreciate the systemic forces that influence people's actions. It is the capacity to hold paradoxes – to see and sense the larger system with all its interdependence and interconnectedness and all the unintended consequences of human behavior – without judgment but with real care for the system and everyone involved in it.
Workshop Plan
The workshop will be experiential and personally demanding, since so much of the core work concerns our own personal development. Please plan on being there for the entire time. If, for some reason, that is not, possible, please let us know in advance.
Day 1 Foundations
How Systemic Structure Shapes Behavior

Working with Mental Models: the contingent ways we all see reality

The Roots of Personal Mastery & my own development as a leader: vision and creative tension
Day 2 Practice
Systems thinking

Reflection: ladder of inference and the ladder of connectedness

Fostering learning teams

Building Shared Vision
Day 3 Next Steps
Shaping our own prototypes

What help will I/we need: forming mutual-support teams
Facilitators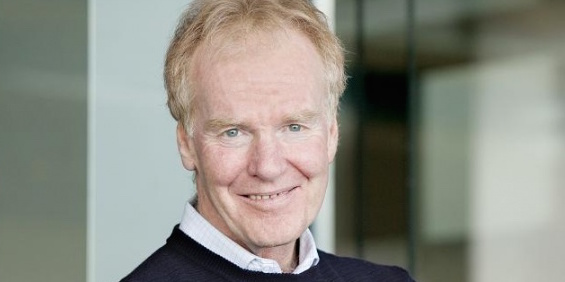 Peter Senge
Author, Senior Lecturer at MIT
Peter is the author of the widely acclaimed The Fifth Discipline, considered by Harvard Business Review to be the seminal management book of the previous 75 years. Peter continues to push the boundaries of our understanding of organizational learning to elicit what new might be possible. Continue...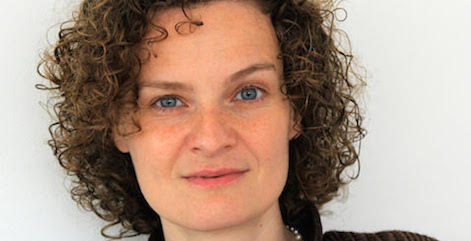 Mette Boell
Visiting Research Scientist, MIT
Mette Miriam Boell is a biologist by training, specializing in the evolution of complex social systems, play behavior and philosophy of nature. Mette has a Ph.D. in organizational ethology and additional education in leadership by heart, systemic constellation, mindful leadership and the philosophy and history of science. Continue...
Cost of Attendance
Tuition is $2,000 per person.
Prices may be negotiable for those needing financial assistance.
Registration & Workshop Logistics
Registration Information & Questions
If you have any questions about registration please contact Miho Kito at mkito@systemsawareness.org
Start and End Times
The course will run from 8:30 AM – 6:00PM on all three days. Please plan your travel accordingly. It is a requirement of registration that you plan to attend the entire program. Meals are not included. 
Location
Massachusetts Institute of Technology (MIT) Sloan School
50 Memorial Drive,
Building E52, 6th Floor, Dining Room 4,
Billing
An invoice will be sent separately once registration is complete.
Questions?
If you have any questions or concerns, please contact Julia Ross at jross@solonline.org.