What People Are Saying About LACMP . . .
"The program provided me with specific tools to identify what clouded my decision making, and helped me identify how to change that to better approach conflict."
"The program has allowed me to better deal with potentially explosive situations; having a respectful disagreement and bringing it to a positive conclusion."
Dates & Location
April 23- 25  & May 15 – 16, 2018
50 Milk Street, 20th Floor  |  Boston, MA 02108
The Leader as Coach Mastery Program . . .
The Leader as Coach Mastery Program (LACMP) is a culmination of 10 years of design, delivery and refinement, incorporating the latest in scientific research. According to recent research, the single most important managerial competency that separates highly effective managers from average managers is coaching.*
The Leader as Coach Mastery Program enables participants to create a culture of accountability, engagement, inspiration and respect within their organizations.
Grounded in neuroscience research, systems thinking and psychology, LACMP facilitators take theory and make it accessible and relevant.
In the LACMP program, participants gain both: fresh eyes to look at your challenges differently and the skills to address them through demos, mini-presentations, using real challenges in hands-on practice clinics. With a 1:10 facilitator/student ratio, every participant gets individualized attention and on-the- spot coaching. 90% of leaders surveyed said that they use what they've learned through the LACMP on a weekly if not daily basis.
Program Cost
$3,500 per participant

Cost includes casual breakfast, refreshments, and beverages
Lodging and other meals are not included
Program Facilitators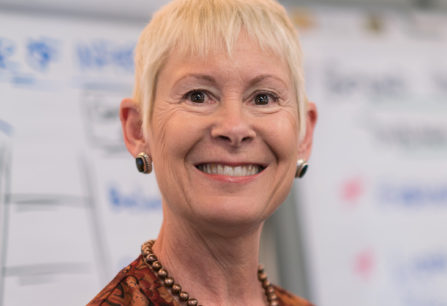 Deborah Reidy
Founder and president of Reidy Associates
Since 1979, leadership has been Deborah Reidy's passion.  At the age of 24, she was recruited to establish an agency serving people with severe disabilities and she's filled leadership roles ever since.  Along the way, she became committed to developing other leaders through coaching, workshops, strategy design, and writing. She holds a MEd in Adult Education, a Certificate in the Foundations of NeuroLeadership and is a Professional Certified Coach. She has coached and led workshops for thousands of leaders in industry, government and nonprofits. Recent clients include Airbus Americas, Southern Alberta Institute of Technology, Republic Services, Department of Defense agencies, the National Institutes of Health, and numerous state agencies and nonprofits. A member of SoL since 2001, she has been Council Chair for many years. In 2012, she published a book on leadership entitled Why Not Lead?, and regularly blogs on leadership topics. She is a lifelong fitness enthusiast and has recently taken up the art of mobile photography.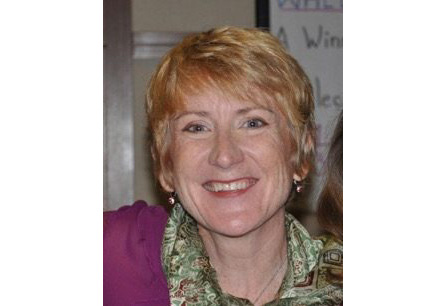 Cynthia Way
Principal and Master Certified Coach (MCC)
While Cynthia has been coaching since 1991, for the past 15 years she has been the President and Owner of Way To Go! inc. She works with individuals and teams to develop mastery in leadership competencies, to create meaningful results, think strategically and systemically, lead change, deal constructively with conflict, master the art of communication and achieve breakthrough results. Cynthia brings a unique history: a successful 13 year career with the Central Intelligence Agency on the executive track, co-led a private sector merger and acquisition integration effort with AT&T, and worked with the FBI and police departments as a biometrics consultant. Her clients span the private and public sectors. She has served on the Board for the Society for Organizational Learning, Big Big World--a nonprofit she co-founded serving Vietnamese orphans, and Circulos.
For more information contact programs@solonline.org