October 23 - 24, 2018
Beverly, MA, USA

Facilitated by Rick Karash & Deborah Reidy
The vision of a Learning Organization is appealing, even inspiring. Yet day-to-day life in our organizations is so different. What would it take to close the gap? What capacities do we need? How can we get them? What can I do to make a real difference in my organization? And how do I continue my own personal transformation? Adopt a more productive stance? Make a shift in my automatic responses? In this highly interactive blended learning program you will learn the tools and methods, and practice the skills for building learning organizations and apply them within your unique business, organizational and personal context.
This unique SoL NA program blends the best of on-site and virtual.
You'll start off with a two-day on-site gathering, where you'll get to know your facilitators and fellow participants, gain an overview of organizational learning, make progress on your learning objectives and experience the richness of becoming a learning organization.
Virtual follow-up sessions will continue your learning journey and build habits that create a ripple effect in your organization and your life.
Together we will learn to...
Uncover new approaches to current challenges and acquire a broader perspective and skill set to initiate and sustain change
Use Systems Archetypes to clarify complex causal relationships and identify leverage points for sustained success

Initiate, lead and participate in productive conversations that promote learning and bridge personal and organizational boundaries

Open a door to examining your beliefs and assumptions to produce new insight, greater understanding, clearer thinking, better actions, and better results
Create a learning community with people inside and outside your organization to enhance your capacity for transformation and innovative action
Who is this program for?
Leaders at all levels who want to tap into the collective intelligence of their organizations, shift culture, and move to a higher level of performance
Individuals and teams from all sectors – public, private, and non-profit – who are seeking to become "unstuck", create new opportunities, increase effectiveness, and operate from a higher level of awareness
Change agents and consultants internal and external, who want to increase their capacities for creating organizational change and learning
Past SoL Course participants seeking to enhance and expand their skills and knowledge
Why this program is unique?
Based on a simple premise: There is no better way to learn about creating and sustaining learning organizations than to create such an organization, together in our small gathering
Designed with you in mind. Your own projects and goals are used to shape the practice segments of the workshop, applying the tools and methods of organizational learning to your organizational and personal context
Blends the best of on-site and virtual. Before the on-site gathering, you'll get to know your facilitators and fellow participants, gain an overview of organizational learning, and get clear on your learning objectives. In person, you'll experience the richness of becoming a learning organization. Follow-up sessions will continue your learning journey and build habits that create a ripple effect in your organization and your life
Not your typical management training course. The course is designed as an intensive and comprehensive hands-on introduction to the concepts, methods, tools, and capacities for building learning organizations. We've taken this one step further by focusing on adopting and reinforcing new practices, so they become more natural and more automatic.
Designed for individuals as well as teams interested in participating in a different experience and in supporting transformative work in their organizations
Cost of Attendance
Non-profit: $2,640 [Tuition $2,300 + Program Fee $340]
Business: $2,940 [Tuition $2,600 + Program Fee $340]
Program Fee includes six (6) meals, refreshment breaks each day, as well as an evening reception on the first day. Lodging excluded.
Discounts
SoL NA Member Discount = $300
SoL NA Early Bird Discount = $250 (Register by August 20, please)
Program Facilitators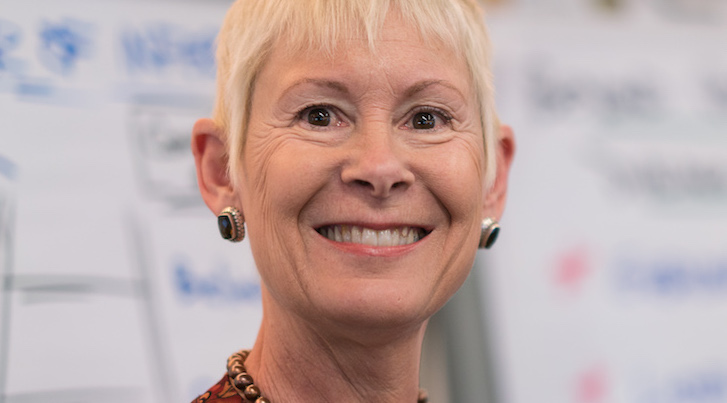 Deborah Reidy
Founder and president of Reidy Associates
Since 1979, leadership has been Deborah Reidy's passion.  At the age of 24, she was recruited to establish an agency serving people with severe disabilities and she's filled leadership roles ever since.  Along the way, she became committed to developing other leaders through coaching, workshops, strategy design, and writing. She holds a MEd in Adult Education, a Certificate in the Foundations of NeuroLeadership and is a Professional Certified Coach. She has coached and led workshops for thousands of leaders in industry, government and nonprofits. Recent clients include Airbus Americas, Southern Alberta Institute of Technology, Republic Services, Department of Defense agencies, the National Institutes of Health, and numerous state agencies and nonprofits. A member of SoL since 2001, she has been Council Chair for many years. In 2012, she published a book on leadership entitled Why Not Lead?, and regularly blogs on leadership topics. She is a lifelong fitness enthusiast and has recently taken up the art of mobile photography.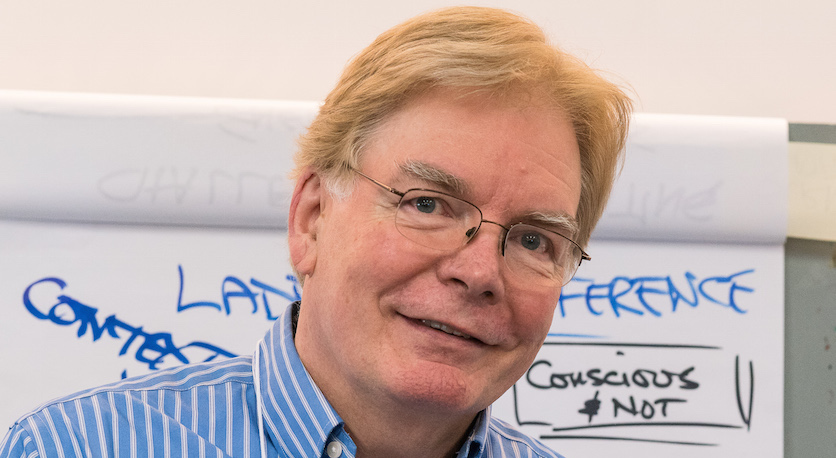 Richard Karash
Independent Consultant
Richard Karash is an independent consultant whose work covers the broad range of Organizational Learning disciplines, with emphasis on leadership development and executive coaching. His focus is on helping clients increase their capacity for results, learning, and change. His clients include industry, high-tech, government, military, intelligence, academia, health-care, and non-profit. He conducts leadership workshops, provides executive coaching, and trains professionals. He is a principal in Karash Associates LLC and in Systems Perspectives LLC. Mr. Karash graduated in Physics from the Massachusetts Institute of Technology (MIT), and holds a Master of Science from MIT's Sloan School of Management. He holds DoD security clearances.